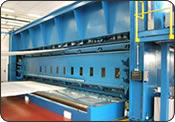 Crown Floor Protection Worldwide
Due to the rapid growth of Crown Floor Protection and difference in quality we offer, Crown Floor Protection is now an independent owned company that offers quality floor protection to independent retail
outlets and chain stores such as Lincraft.
The need for quality floor protection
Our furniture designers discovered the need for quality floor protection. We rigorously tested floor protection products from leading retail outlets and found that if we wanted more durable products that would not slip after a few weeks of application or lead into a nightmare when removing, we would have to manufacture our own floor protection products to our stringent specifications. This in return would ensure that we uphold the highest in quality, standards and durability which we are renowned for.
Crown Floor Protection ideal location in the following type of stores;